Monday, December 4th, 2023, at 7:04 am CST
The Weather in Park Falls
The Park Falls TCCON weather station is located in Park Falls, Wisconsin. Measurements have been taken every second since the system was activated in October, 2005.
The system collects and archives information about temperature, solar radiance, precipitation, wind, humidity, and barometric pressure.
You can see a graph of the full data archive or look up data by day.
The Park Falls Webcam
A webcam mounted on top of the TCCON container provides a live view of the skies over Park Falls.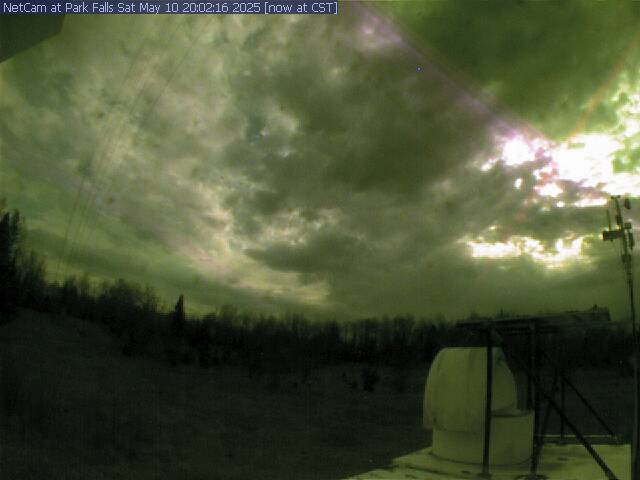 Other Locations